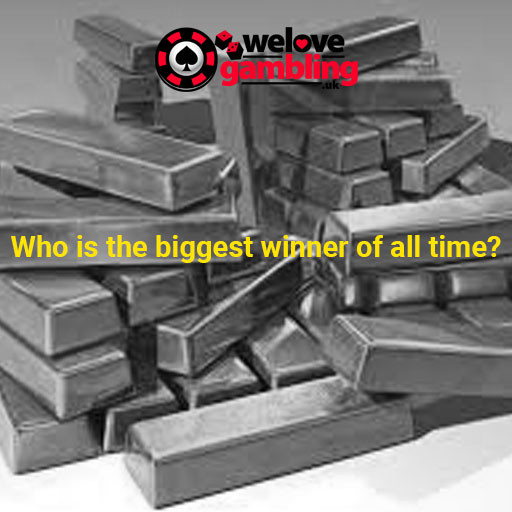 Over the years, life has become better and more interesting with the introduction of gambling. Gambling has made it possible for people to make more money in a less stressful way. This is the reason why the easiest way of making money is gambling. People wonder how those who have won the most money at gambling of all time do it. Some call it a mystery, others luck. Whichever it is, there have been unique amounts won.
The Biggest Winners
$590.5 million
A grandmother in Florida known as Gloria McKenzie became popular for winning a power ball lottery. She has become the winner of the largest cash price of $590.5 million. She won the jackpot by beating the odds of about one in 175 million. Her ticket was purchased at in a Publix supermarket. This has been the highest of all wins over time. It occurred in 2013. The amazing thing was that she was 84 when she won the grand Prize.
$40 million
Archie Karas was known for his legendary gambling. His wins were not instant, instead, they piled up over time. In a poker game in Los Angeles, he lost $2 million which made him enter Vegas in 1992. He borrowed $10,000 so as to play Razz. Within  hours, he paid back his friend with an interest of 50%. He kept on winning except for occasional losses. This continued for three straight years until he made $40 million.
$39.7
On the verge of awaiting a basketball game, a software engineer decided to play at the Excalibur casino. This was in March 2003 and he played $100. He left with a huge sum creating a new record at that time. He beat the odds of one in about 16.7 million.
Lifestyle of huge winners
Despite Archie Karas' huge win, it didn't end there as he continued. He lost $11 million within three weeks before losing another $2 million  in poker. This left him with $10 million which he lost over consecutive gamblings. This pushed him to borrowing $4,000 which won him $1 million. After several attempted acts of cheating, he was banned from every casino in Las Vegas and Nevada for life.
A lady named Cynthia Jay-Brennan got a combination of good and bad luck. This spanned for a short time. As a cocktail waitress, she took bets. On her ninth try of spinning at the megabucks, she won $35 million. She had her dream wedding two weeks after. A week after these wonderful events, she was involved in a car accident. It killed her sister while she became paralyzed. She became strapped to a wheelchair.
Gambling is a game. It has its ups and downs. If you win, it will be a tremendous experience. Losing is not a good one but it increases chances. Winners ensure that they don't quit and losers ensure that they keep playing. Risks are worth it. Those who succeed take huge risks. This is why individuals who bet are risk takers.